UPDATE: Uncorked and Uncapped will be back for the 2017-2018 year! Until official dates are announced, here is the recap from 2016's successful event:
___________________________________________
Another great year – another successful event!
Junior League of Greater Alton hosted its annual wine and beer tasting event on Saturday, Nov. 5, 2016, at Temple Banquet Center (above Spirits Lounge) in Alton, Illinois.  The event raised more than $2200, 100 percent of which Junior League uses to support family literacy and other efforts in the Riverbend area.
The event was well attended and included great tastings of wines, spirits and beers, as well as delicious appetizers. Fantastic live music was presented by Butch Moore – who donated both his time and talent to help make Uncorked and Uncapped a very enjoyable evening.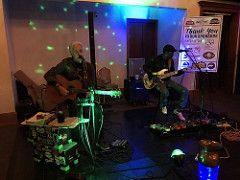 The 2016 event chair, Heidi Graves, said it best:
"I'm really pleased with the outcome of the wine tasting event!  It brings everyone together in a fun, relaxed atmosphere and the money raised helps to fund other projects within our own community.  I'm really excited to see where the Junior League of Greater Alton takes us in 2017!  Thank you to everyone who participated in the event to make it such a success."
Attendees were also asked to help support Community Hope Center by bringing a non-perishable food item. In doing so, they were entered for a chance to win a gift basket from 4204 Main Street! The basket included the following: $25 gift card, one refillable beer growler, 6-pack 1031 zombie lager, one XL T-shirt, coasters, stickers, a four-piece set of party plates with wine glass holder and five bottles of wine.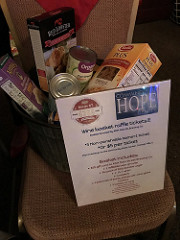 JLGA could not have produced such a great event without the support of our sponsors and community.  We are very grateful for our sponsors:  Donnewald Distributing, MRHFM, LLC., and Angela McDowell Counseling Services.  
Make sure to visit the website or the JLGA Facebook page for information on next year's event. We hope to see you there!