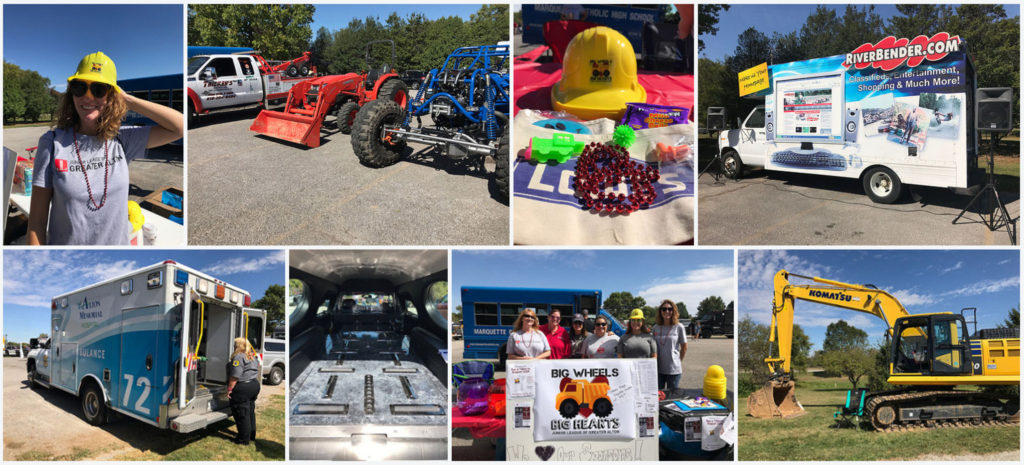 This year's inaugural event was a success!
Big Wheels Big Hearts was held Sunday, Oct. 1, 2017 from
noon-4 p.m.
at Gordon Moore Park in
Alton, IL.
JLGA partnered with Gordon Moore Park's Family Fun Day and set up Big Wheels in the Kids Area, where visitors got to explore big trucks up close and in person. The event was free once inside the venue, but Fun Packs, including limited edition toy construction hats and earplugs, were available for a suggested donation of $5.
Visit the Facebook event for more info or contact Committee Chair Lisa Crause for more information at (303) 995-6452 or errntogo@msn.com.
T-Shirts for Sale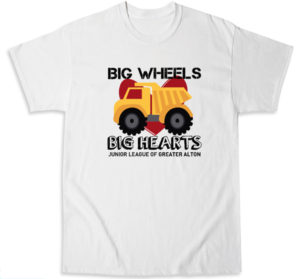 Buy a commemorative T-shirt from https://inktothepeople.com/big-wheels-big-hearts-2017 starting at $20/shirt – proceeds from your purchase will directly benefit Junior League of Greater Alton.
Shirts are on sale now and will continue through Oct. 27. Shipping will take place at the end of the fundraiser, so the approximate delivery date is Nov. 11.
Shirts are available in different styles and colors, for adults and children alike.
Questions? Contact Laura Inlow at lminlow@gmail.com.
Thank You to Our Sponsors!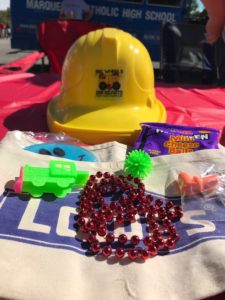 We are so thankful for the sponsors who helped make this event possible.
A big 'Big Wheels' thank you to the Gordon Moore Restoration Project for letting us be a part of Family Fun Day, and to these sponsors, who donated items for our fun pack!
Home Depot
Lowes
Grainger
Alton Memorial Hospital
The Loading Dock