Sponsorships
The Junior League of Greater Alton is currently reaching out to donors and organizations who have supported our efforts in the past about ongoing sponsorship opportunities. To give you an idea of the work we do in the community each year, just look at what we accomplished in 2016-17.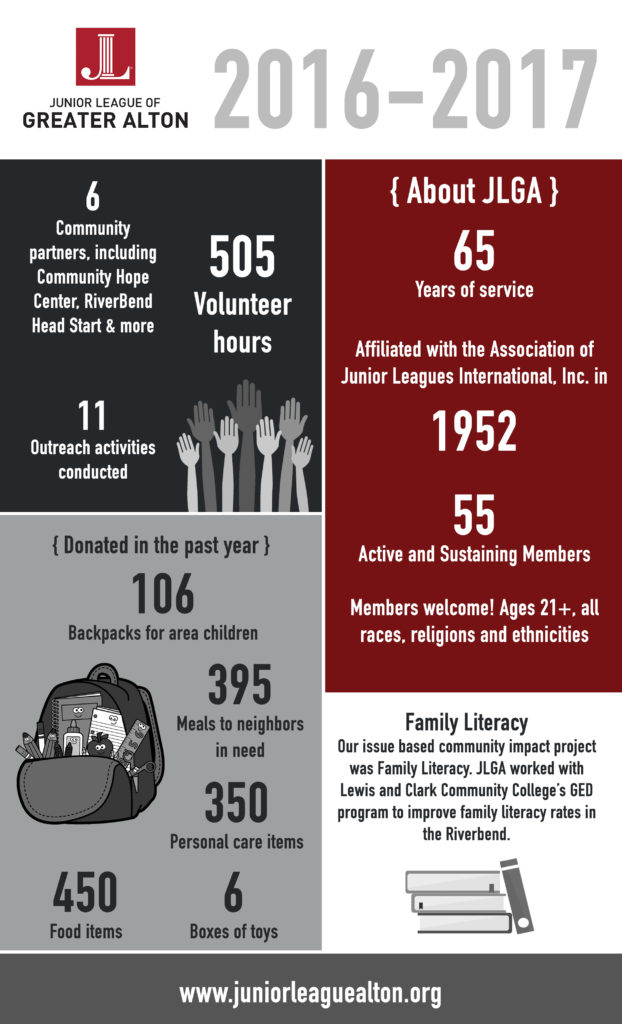 For more information, contact Sponsorship Coordinator Nicole Miguel at nkwh76@sbcglobal.net.
Donate Online
We now support PayPal donations!