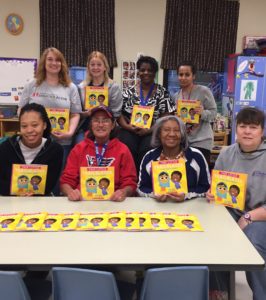 JLGA recently purchased books about important women in history who broke through racial, social and economic barriers for Riverbend Head Start & Family Services in honor of Women's History Month.
Shown here are members of the teaching staff at Granite City South with our donation.
For more information, contact 2017-2018 Community Outreach Chair Rhonda Brinkman at rbrink70@yahoo.com.