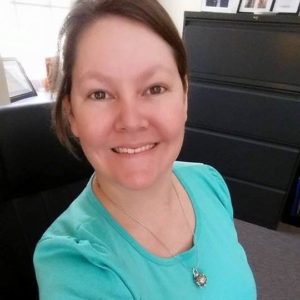 When I think about why I joined the Junior League of Greater Alton a little less than one year ago, it was because I wanted to give my time and talent to help make our community a better place.
But it's not all donating money and volunteering time–it didn't take long to realize that with JLGA, members have the opportunity to get back what they put in, in the form of life changing experiences and leadership training and development.
A first year manager of a Media Relations/PR department at Lewis and Clark Community College and a grad student in Organizational Leadership, the opportunities presented by JLGA couldn't have been more perfectly timed for me. Sure, I have a lot of irons in the fire, but League meetings have become my refuge, my guilty pleasure, my oasis on the second Thursday of each month. 
This year–my first full year in League–is also my first on the Board. As Secretary, I had the opportunity to attend the Association of Junior Leagues International Inc.'s Organizational Development Institute in Houston, Texas, last weekend. The experience changed the way I see League and talk about League with friends, and made me so proud to be a part of something so special. So now I want to share that with you. 
Whether you're already a member or considering becoming one, know that the key is becoming the change we wish to see in the world, or more specifically, our community. What I mean by that is we have to open ourselves to learning about the true needs of the Greater Alton community, and be willing to invest the time and energy it takes to learn and train ourselves to become the best possible leaders we can be. It's what makes League so fabulous. We've been empowering women to lead since 1901.
You see, achieving real, lasting, community-impacting change requires leadership, strong and true. That's why when you participate in one of our fundraisers or community events, you're not only helping our direct efforts to tackle community issues like hunger and illiteracy, you're helping to engage the women of JLGA–local women–to keep positive change rolling for decades to come.
And we need more women to join, because the more women we engage, the better our capacity for direct volunteerism and fundraising, but also the deeper the impact we can achieve.
If you or anyone you know is interested in learning what we're all about–please contact our new member committee chair, Nikki Fiedler, at nikki.a.fiedler@gmail.com. We're in the middle of planning our new member mixer (details TBA) and would love for interested women to come by and see if JLGA is for them.
You don't want to miss this opportunity to become a part of something special, and to meet the best group of women around 😉
Hope to see you soon!
Laura Inlow
JLGA Secretary 2016-2017
Provisional Class 2015
lminlow@gmail.com