Join Us at Our Upcoming Recruitment Event!
Are you ready to embark on a journey of purpose, connection, and community impact? Look no further! The Junior League of Greater Alton (JLGA) is thrilled to invite you to our upcoming Retro Recruitment Event, where you'll discover firsthand the incredible world of empowerment and service that awaits you.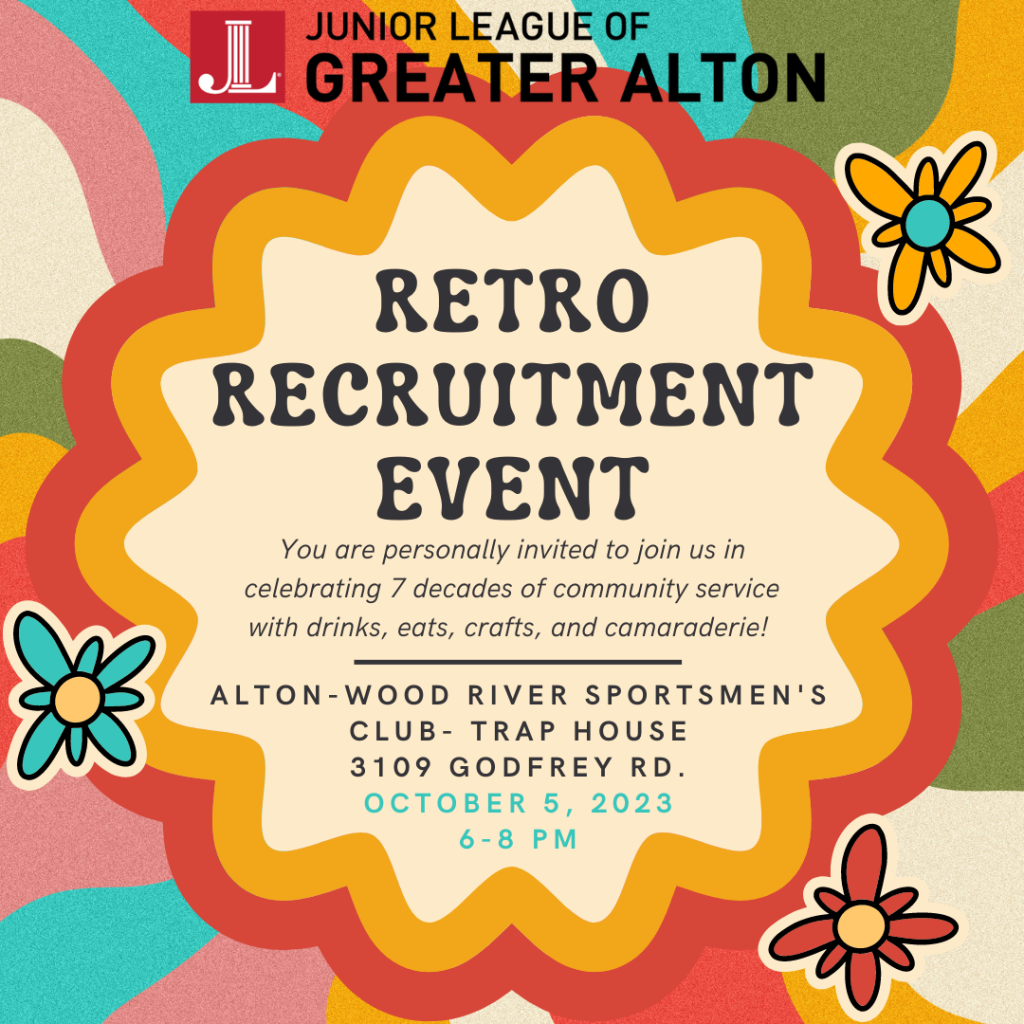 What to Expect:
Picture an atmosphere buzzing with enthusiasm and camaraderie. Our Recruitment Event is your chance to dive into the heart of JLGA. You'll have the opportunity to:
Connect: Meet passionate individuals who are making a real difference in our community. Forge connections that could last a lifetime, all while sharing your own unique story.
Discover: Uncover the inspiring projects, initiatives, and events that define JLGA's mission. Learn how you can contribute your skills and passions to projects that leave a lasting mark.
Engage: Immerse yourself in conversations that matter. Whether you're an experienced volunteer or just starting your journey, our Recruitment Event is a space to engage, exchange ideas, and make your mark.
Don't miss out on this opportunity to be part of something bigger than yourself. RSVP now and let us know you're ready to take the next step on your path to meaningful involvement. We can't wait to welcome you with open arms and show you why the Junior League of Greater Alton is the perfect place for you to shine.
Ready to make an impact? Join us at our upcoming Recruitment Event and let's start creating positive change together!