Thank You for Supporting Fun to Spare!
Stay tuned for details about our Summer 2019 event. 
JLGA is grateful to all of our attendees and generous sponsors for their contributions to a great cause. The 5th annual Bowling Fundraiser raised proceeds to benefit programs in the greater Alton area benefiting women and children.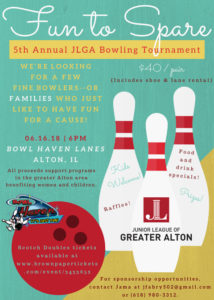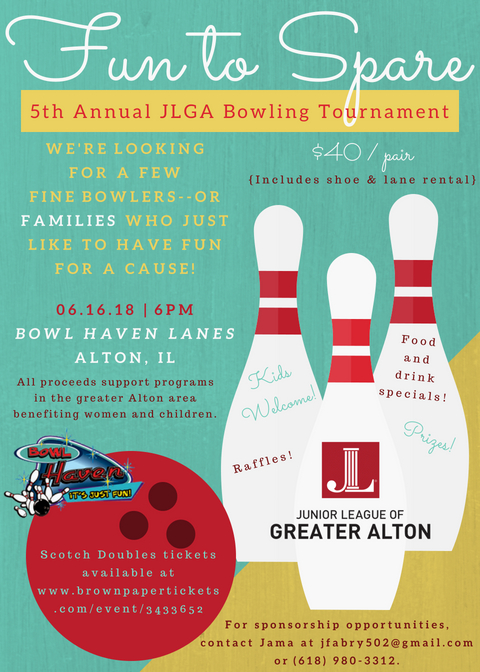 Strike Sponsors 
Angela McDowell Counseling Services
Dr. Frank C. Bemis & Associates
Jill Tueth Fairy Tail Concierge
Walton Telken Injury Attorneys
Spare Sponsors
Other Donors
Bowl Haven Lanes, Edison's Entertainment, Lewis and Clark Community College, Mary Kay by Nicole Fiedler, Old Bakery Beer Company, Riverbender Community Center, Sammie's Sandwiches, Scentsy by Stacy Baca, St. Louis Cardinals, and Taco Bell