Big thanks to Black Crow Designs in Alton for hosting the women of JLGA for a sign painting night Thursday, Dec. 2!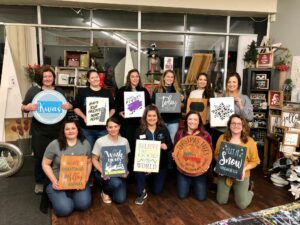 JLGA not only offers members an opportunity to make a big impact on the River Bend community, but also a chance to socialize and have fun with friends.
Interested in learning more or hanging out with us? Reach out to any current member or [email protected] for more info.