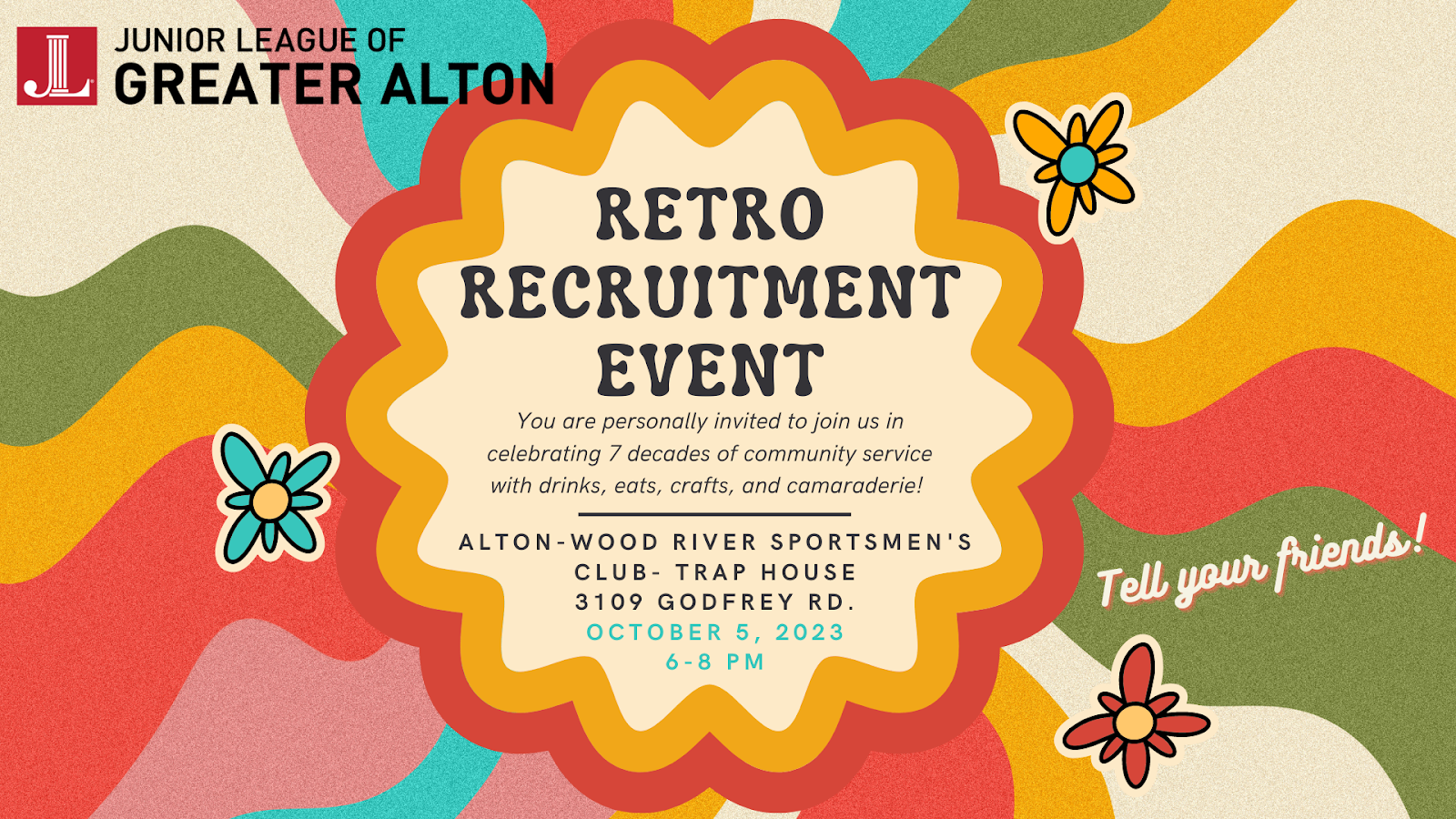 Step into the past with us to explore the legacy we've built since 1952. From our early beginnings to our current impactful projects, we've been dedicated to making a positive difference.
Here's what you can expect at the event:
* Inspiring stories and milestones
* Community Impact projects we've undertaken and the lives we've touched
* Meet current members, learn about their experiences, and see how you can be a part of our mission
* Immerse yourself in the spirit each decade with themed decorations, music, food and activities.
If you're passionate about community service, personal growth, and building lasting friendships, the Junior League of Greater Alton has something special for you. Don't miss this chance to be a part of our legacy and shape an even brighter future together!